Our Company
The Money Etiquette Group is a financial services organization that was founded in 2014 by personal finance author and coach Joseph Lorick. We are dedicated to helping consumers achieve their lifestyle and financial goals at a reasonable price. Our expert budget specialist are committed to meeting the financial needs of our clients with excellence, and are constantly working and learning to provide the best service possible. We not only specialize in the creation and maintenance of budget plans, we also assist our clients with the home buying process, debt reduction, credit score improvement, financial compatibility issues, and much more. The Money Etiquette Group is the one team you can always count on to deliver on their promises.


The information available on this page is solely for informational purposes on an "as is" basis at user's sole risk. The information is not meant to be, and should not be construed as advice or used for investment purposes. The Money Etiquette Group LLC makes no guarantees as to the accurateness, quality, or completeness of the information and shall not be responsible or liable for any errors, omissions, inaccuracies in the information or for any user's reliance on the information. User is solely responsible for verifying the information as being appropriate for user's personal use, including without limitation, seeking the advice of a qualified professional regarding any specific financial questions a user may have. While The Money Etiquette Group LLC may edit questions provided by users for grammar, punctuation, profanity, and question title length, it is not involved in the questions and answers between advisors and users, does not endorse any particular financial advisor that provides answers via the service, and is not responsible for any claims made by any advisor. The Money Etiquette Group LLC is not endorsed by or affiliated with FINRA or any other financial regulatory authority, agency, or association.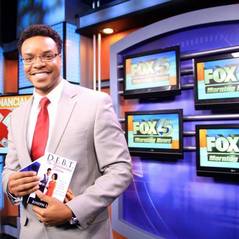 Owner / Budget Specialist
Joseph Lorick was born August 25th 1981 in Baltimore, MD. He graduated from the third oldest active high school in the United States, Baltimore City College and went on to earn his bachelors in business administration from Bowie State University. As a senior, Joseph began his career in banking and has never stopped. He's worked in the Collections, Credit, Mortgage, Consumer Loans, Consumer Checking, Small Business Checking and Strategies department within his twelve years of employment. During this time, he has spoken with thousands of customers and gained extensive knowledge about the financial habits of American citizens. Outside of leading this organization, Joseph regularly conducts financial freedom lectures, participates in mentoring programs, and serves as an associate minister and finance coordinator at the church he belongs to
. He is also a strong believer in social progression through education and writes to further this cause. Joseph is married to Rachelle Lanaey and they have one child, Lathan.
| | |
| --- | --- |
| Use "Add to Cart Button" to pay for seminar tickets and payment plans. | |
)Please fill out our contact form for the following:*Interested in budgeting packages
​*Sign up for seminars
*Looking for a Maryland Real Estate Agent*Book signings and lecture updates
*Interview request
*Request for public speaking eventsFollow Joseph Lorick@MrDebt (Instagram)
@DidEvthButThink (Twitter)
Facebook (http://www.facebook.com/joseph.lorick)

Download your budget management sheets here