BASIC PACKAGE$15 bi-weekly

customized budget plan

free financial literature / books

bi-weekly debt reduction tips

budgeting expert consultation sessions

free lecture / webinar content

home buyer and credit improvement strategy

MID-LEVEL PACKAGE
$20 bi-weekly


customized budget plan

free financial literature / books

bi-weekly debt reduction tips

guarantee one hour consultation (per month)

free lecture / webinar content

home buyer and credit improvement strategy

PREMIUM PACKAGE
$30 bi-weekly


customized budget plan




free financial literature / books

bi-weekly debt reduction tips

guarantee 2 one hour consultations (per month)

free lecture / webinar content

_
home buyer and credit improvement strategy

one free ticket to local financial seminar (annually)

---

Creating an Incentive Based Budget


Sitting down and creating a budget can be very overwhelming, but it is necessary. The key to simplifying this process and making it more attractive is to include financial incentives for good behavior.

Begin creating your budget by committing to honesty. If you can't function without spending at least $100 every two weeks, incorporate it into your plan. If purchasing a pair of shoes every two months will help you to commit to your budget, plan for it. Whatever amount of money you need to ensure consistent budgeting adherence, make sure to write it down as you begin to create your financial budget. Accepting your financial habits will allow you to slowly ween off the bad ones.

Next, gather all your bills together and accept them as your expenses. People often refuse to accept their debts while experiencing financial hardships, but doing this hurts their chances of overcoming debt problems. All good budgets require full disclosure; therefore, even your worst and most hated debts must be accounted for. Once you gather all of your expenses, estimate the minimum monthly payment for each, be sure to include bills that are not currently being paid. Record these totals and put them to the side.

After you're done with expenses, total the net monthly income for the entire household. This total should only include likely income(take home money) and not income that you hope to acquire. The purpose of creating a budget is to deal with reality, and hopeful income only hinders this process.

Now that your true monthly income and expenses totals are accounted for, where do you stand? Do you have a positive net income? Are you able to meet your incentive or spending desires? If the answer is a resounding no, it's time to create a budget that will increase you financial well-being.

Your new budget must have the following objectives: 1.It must increase you cash flow and decrease your monthly obligations. 2. It must be realistic.

When attempting to figure out what expenses can be eliminate or reduced, start with the small expenses and debts that can be paid off quickly. Are there any monthly expenses that can be paid off with a few extra payments?

Before attacking the largest bills, you need to retain more of your monthly income. Cut out luxuries expenses (cable, extra phone lines, internet service, vehicles not needed for work, etc.) first and pay off low balance expenses.




Example: Mary stops paying her $200.00 monthly cable bill and pays off a $200 credit card which also has a 25 percent interest rate and a $20.00 minimum monthly payment. By doing this Mary has increased her cash flow by $220.00, which she can use to eliminate other monthly expense. Try following this example until your net monthly income is positive and you have the ability to meet some of your spending desires.

Ideally, you should try to use this method until you are able to retain at least 80 to 85 percent of your net income.

If this task is not feasible, you must either acquire more income or think long and hard about making larger changes to your lifestyle expenses.

Now comes the fun part, building an incentive based budget. The only difference between an incentive based budget and a normal or cash flow increase based budget is the use of incentive benchmarks. You can create these benchmarks by rewarding yourself for paying down your overall debt. When you pay off one percent of your total debt, reward yourself with a small incentive and increase the incentives based on additional two percent reductions of total debts (keep in mind, these incentives should never increase your debt).




Example: Angela has $163,000 in total debt. Because she was able to increase her monthly cash flow by $2,000, Angela is now able to pay down her long term liabilities (Mortgage, student loans, personal loans) more

aggressively

. To ensure she sticks with her new plan, Angela rewards herself with $200 shoes for every $1,630 reduction she makes in her long-term debts. This is an effective incentive based budget plan.




Try incorporating this model into your normal budget. It may take several months and adjustments to figure out what works for you, but if you remember to start with honesty, you will be

successful

. Give it a try and let me know how it goes!

NEED SOME BUDGETING TEMPLATES TO START YOUR NEW PLAN

---

​How Much House Can You Afford?
(looking for a real estate agent...CLICK HERE)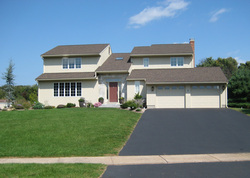 How much are we willing to pay for a desired lifestyle? The answer to this question is a major factor in determining long-term financial well-being. Many people don't think about this factor when making purchases or agreeing to loans. They often focus on the rate in which immediate desires can be satisfied, instead of the long-term costs. Previous generations had to work twenty plus years to obtain their lifestyle, but we want it sooner. Some people call this the "on demand" mentality, which can be attributed to technology and social changes. Others say people are less patient. Whatever the reason may be, this behavior often shows up in the home buying process.
Mortgages and rental leases are just mediums to help us reach our lifestyle goals, but pursuing them often leads to financial demise. You can observe this behavior when studying the housing boom between the years of 2000 and 2007. Mortgage loan officers were taking advantage of little federal regulation by offering consumers loans they could not afford. Some of these loans were sub-prime loans without fixed interest rates. They allowed consumers to pay smaller than usual mortgage payments before having to make higher payments. This period of lower payments typically lasted between five and seven years. Potential buyers were being told to ignore their fears of higher payments. They could simply resell or refinance the mortgage loan before payments increased. The problem with those promises was the lack of a guarantee. The risk involved was also understated. But, many consumers were not concerned with the risk. They either ignored the risk or put too much faith in the honesty of someone profiting from mortgage loans. The opportunity to obtain lifestyle desires outweighed the risk. The aftermath was a nationwide mortgage crisis, which has yet to be overcome. You must value your long-term financial stability to avoid these long term mistakes. Are a few years of luxury worth a lifetime of debt? Some people would answer yes, but they are in the minority. Your goal should be to take advantage of these mediums instead of allowing them to bury you in debt.
​
How do you take advantage of these mediums, by only accepting mortgage loans that you can pay off quickly. Choosing
a fifteen or twenty year mortgage greatly diminishes potential income losses due to interest charges. It also increases the likelihood of true home ownership. The best feeling someone can get while closing on a home sale is to receive a check for all the proceeds of the home sale. All that stands in the way of this delightful moment is a mortgage company waiting for their share. Unfortunately, many of people obtain mortgages and never own the property. Remember, a mortgage loan is meant to be a temporary solution to a short-term problem; the inability to fully purchase a home. To take advantage of this short term solution you must not allow it to become a long-term option.
Joseph Lorick, Real Estate Agent, Majestic Home Realty / 9111 Belair Rd Nottingham, MD 21236/ 410-419-3229
Try out the Mortgage Calculator below to see what loan amount would fit your monthly budget and allow you to pay it off in less than 20 years.